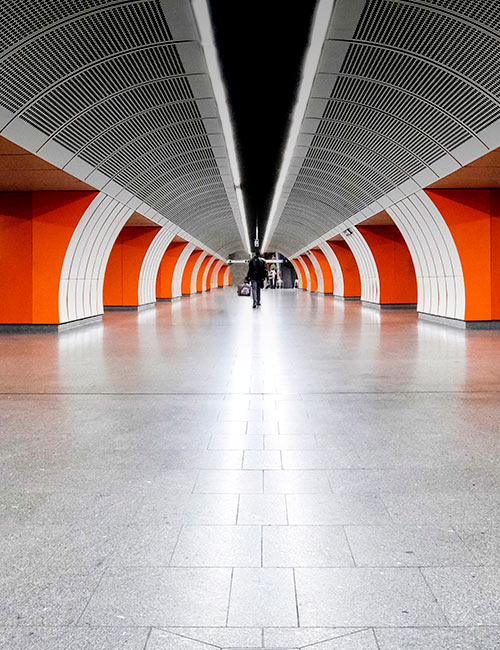 Core Forensic Accounting Certificate
Core Forensic Accounting Certificate
To excel in forensic accounting, you must have a solid understanding of core forensic accounting topics. This certificate program covers the areas essential to the planning, performance and reporting for all forensic accounting engagements. Leverage this program to acquire new skills, begin the CFF Credential pathway or earn CPE credits.
NASBA Field of Study
Accounting
Product Details
Existing and potential CFF candidates are directed to our news brief and on-demand webinar links to learn more about product replacements as the CFF Credential emerges anew with a Global Makeover in 2022!
What awaits? Distinction. Pride. Opportunity.
To excel in forensic accounting, you must have a solid understanding of core forensic accounting topics before developing skills in the specialized niche forensic accounting practice areas. Through narration by industry subject matter experts and application exercises, this certificate program covers the areas essential to the planning, performance and reporting for all forensic accounting engagements including evidence identification and gathering, discovery, interview techniques, deposition and testimony, reporting requirements and more.
This certificate program was developed to assist you in customizing your professional development goals in one of the following ways:
Acquiring new skills and earning a certificate in a growing practice area
Learn new skills, enhance your existing competency or take a deep dive into this growing practice area. You'll gain new comprehension that will allow you to demonstrate your proficiency and stand out among your peers. Earn the certificate by completing the required learning and passing the Core Forensics Knowledge exam. Once you complete the Core Forensic Accounting Certificate, consider earning the Specialized Forensic Accounting Certificate.
Beginning the pathway to completing the CFF Credential
Use the certificate program as a more flexible way to earn your CFF Credential. The Core Forensic Accounting Certificate program covers topics found in the Content Specification Outline (CSO) for the CFF Credential exam. Successful completion of the Core and the Specialized Forensic Accounting Certificate program will fulfill the education requirements needed to earn the CFF credential*. The flexibility in earning both of these certificates saves you approximately 20 CPE hours versus having to earn 75 CPE credits if you opt to not utilize these programs.
*Earning both the Core & Specialized Forensic Accounting Certificates does not indicate you are certified in financial forensics. You must still pass the separate CFF exam, and meet the 1,000-hour experience and other credential requirements to earn your CFF credential. To learn more about CFF Credential including the requirements, the application process, and how to maintain the credential visit aicpa.org/cff.
Earning CPE credits to maintain your existing CFF Credential
Existing CFF Credential holders can use the education to earn CPE credits needed to maintain the credential. You can customize your learning experience by using any of the individual course modules listed below.
The online education will be available in your account for one year from the date you purchase it.
Upon successfully completing the learning, your certificate will be awarded in the form of a digital badge to be proudly displayed anywhere on the web—a personal blog, a social network like LinkedIn, Facebook, Twitter or Mozilla Open Badges, a biographical page on a company website, or an online resume.
Courses included:
Key Topics
Laws, courts and dispute resolution
Engagement planning and preparation
Information gathering, preservation and analysis
Expert reports and testimony
Learning Outcomes
Recall and apply the appropriate preliminary procedures and considerations related to engagement and case acceptance
Identify and analyze potential conflicts of interest
Determine the appropriateness of different methods used to obtain and collect evidence based on situational characteristics
Identify the steps and documents commonly used in the custody and preservation process
Recall ways to identify relevant missing information needed during the discovery process and apply those methods to situational examples
Recall ways to protect yourself from different types of challenges both as an expert and on information
Compare and select appropriate communication techniques and proven methodologies for effective investigative interview sessions
Analyze the signs of verbal and non-verbal deception
Identify the reporting requirements for expert witnesses
Differentiate between the applicable professional standards used in different types of reports
Credit Info
NASBA Field of Study
Accounting
Prerequisites
Foundational knowledge of forensic accounting
Access
Online
This is a digital product. With full paid access the content will be available to you for 1 year after purchase date.
Pricing
AICPA Members
Online
$359.00
CIMA Members
Online
$359.00
FVS Section Members
Online
$275.00
Group ordering for your team
2 to 5 registrants
Save time with our group order form. We'll send a consolidated invoice to keep your learning expenses organized.
Start order
Accessibility
The Association is dedicated to removing barriers to the accountancy profession and ensuring that all accountancy professionals and other members of the public with an interest in the profession or joining the profession, including those with disabilities, have access to the profession and the Association's website, educational materials, products, and services. The Association is committed to making professional learning accessible to all. This commitment is maintained in accordance with applicable law. For additional information, please refer to the Association's Website Accessibility Policy. For accommodation requests, please contact adaaccessibility@aicpa-cima.com and indicate the product that you are interested in (title, etc.) and the requested accommodation(s): Audio/Visual/Other. A member of our team will be in contact with you promptly to make sure we meet your needs appropriately.
Cancellation Policy
View our Cancellation policy
here
Core Forensic Accounting Certificate
Select from the following options:
Price excluding sales tax
$450.00
Shipping cost and sales tax will be added later during checkout