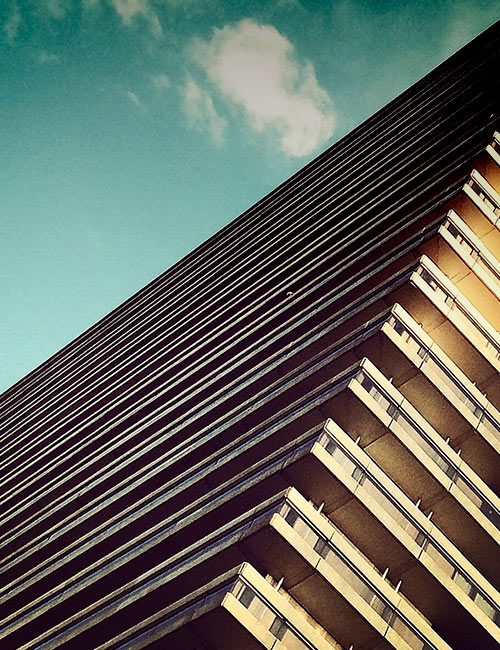 CQ Originals: Critical Thinking
People, Leadership & Advancement
CQ Originals: Critical Thinking
Become a critical thinker and pave the way for improved problem-solving communication and collaboration skills.
NASBA Field of Study
Communications and Marketing
Author(s)
Anna Zucchi, Xiaoqing Wang, Clare Stewart Munn
Product Number
BMCQCT121SSO
Product Details
Think critically, act decisively, live confidently
Enhance the effectiveness of both your company and team by developing critical thinking skills that allow you to identify, analyze and solve problems systematically and effectively, improving your leadership, coordination, planning, and decision-making skills.
Analyze your thoughts
Develop the ability to analyze your thoughts and the information you receive through observation, experience, reasoning, and communication with yourself and others.
Strengthen your leadership mindset to develop your own point of view while recognizing biases and limits.
Identify the steps required to effectively solve problems and develop efficient strategies.
Improve and support your reasoning
Allow behavioral science to guide you through the different steps of critical thinking to help you listen with focus, gather, and analyze information to achieve your goals.
Make effective decisions
Learn how to question and evaluate evidence presented to you, examine problems from different perspectives, make correct inferences, and assess probabilities, all while recognizing your cognitive biases.
Explore how to improve your communication by effectively structuring your arguments and refining your decision-making process.
A new way to learn
Harness the power of edutainment as you dive into an entertaining learning experience that uses animation, videos, storytelling, and real-world examples that makes learning engaging, relatable, and interactive — and, perhaps most important, easy to retain and apply in your everyday life.
Expand your human intelligence skills and explore CQ Originals: Active Listening.
Who Will benefit
Accounting and finance professionals '- Management accounting professionals
Leaders and managers
Non-finance professionals across other key departments including sales, digital, HR, and IT
Key Topics
Critical thinking techniques
The role of active listening
Recognizing bias
Individual and organizational benefits
Learning Outcomes
Recall the definition of critical thinking.
Recognize the importance of critical thinking.
Recognize the components of the thinking loop.
This course provides 1 hour of CPE credit in the Communications and Marketing field of study.
Credit Info
NASBA Field of Study
Communications and Marketing
Access
Online
This is a digital product. With full paid access the content will be available to you for 1 year after purchase date.
Pricing
AICPA Members
Online
$49.00
Group ordering for your team
2 to 5 registrants
Save time with our group order form. We'll send a consolidated invoice to keep your learning expenses organized.
Start order
Author(s)
Anna Zucchi
A licensed clinical psychologist, Anna Zucchi is a leading FT psychologist on the CQ Originals R&D team with BoxMedia. Born in Milan, she graduated achieving a BSc Psychology at City University of London and then began at King's College London, having to return to Italy she earned a Master Degree in Clinical Psychology with honors at the Università Cattolica del Sacro Cuore di Milano. Among her research projects she carried out a study to investigate episodic memory in Autism Spectrum Disorder and a year-long design and implementation of an Education and Finance role play instrument for inmates to help them develop their future planning skills in a long-term work project after their release, and to help them tackle with the evaluation of risks, resources, strategies and budget. She participated in research projects such as the validation of the Italian version of the psychometric test Spectra and received a specific training for the administration and scoring of the BRIEF-2, CDI-2: G E MASC-2 and Figura di Rey tests, the Italian validation of the Relationship Profile Test (RTP) and the recruitment and administration to clinical patients of the RTP and Personality Assessment Inventory tests (PAI). Her academic and on the field projects in clinical psychology are being directly applied to BoxMedia and CQ Matrix learning methodology and products.
Xiaoqing Wang
An award winning creative director, having won the prestigious George Wittenborn Memorial Award twice and the AIGA's 50 Books/50 Covers award five times. Wang also teaches typography at Otis College of Art and Design. A Creative Director for CQ Originals and brand. After pursuing journalism and international studies at Virginia Tech, Xiaoqing shifted her attention to graphic design and after receiving her MFA from CalArts in 2006, Wang worked in branding and digital design in San Francisco with The Communication Group, (TCG Agency) before joining Green Dragon Office in Los Angeles in 2008.
Clare Stewart Munn
An Emmy Award winning producer, Clare Munn's global experience spans technology, business and executive strategy, as well as filmmaking and digital content creation. Moreover, Clare's experience in the world of professional communication, coaching, and active listening saw her trademarking CQ: Communication Quotient: Expressive & Receptive Intelligence in 2010 and founding CQ Matrix, LLC to continue research and development on cognitive science and psychology associated with communication and learning. This has led to the creation of CQ Originals courses developed by BoxMedia. Clare has taken her passion for communication to the world's stage as a renowned public speaker and writer for the likes of CNET, Dwell, TEDWomen, AOL, California Women's Conference and The Huffington Post. Clare is also a three-time Emmy-award winning and Oscar-nominated producer and film executive. With a passion for learning that started in childhood, Clare's dedication and vision saw her start the first multidimensional online management and employee training and compliance company. Clare joined another ed-tech start-up, helping raise Series B (22m) and this too had an exit in 2004. In 2004, Clare went on to launch an award-winning digital advertising, social impact and social media agency, The Communication Group, (TCG) - with clients including Hitachi, Maxtor, Cisco, McKesson, AMD, eBay, Genentech, Hylands, Chantecaille, Naturopathica, Danskin, Eddie Bauer. TCG also became the first 50 green-certified companies in San Francisco. Clare co-founded BoxMedia in 2016. This innovative B2B edutainment ed-tech company is on a mission to redefine learning with a focus on employability through cognitive science, CQ™, neuroscience, unique behavioural change methodologies, and AI. As well as developing BoxMedia's own library of products focused on employable skills. BoxMedia also partners with established companies including Pearson Education, Accenture, and AICPA-CIMA co-developing world-class learning products as well as building their own leading-edge learning platform - BoxPlay. BoxMedia was one of the first 100 companies to sign the Equal Pay Pledge, have made a company-wide anti-racism pledge and are actively working on becoming net carbon zero.
Accessibility
The Association is dedicated to removing barriers to the accountancy profession and ensuring that all accountancy professionals and other members of the public with an interest in the profession or joining the profession, including those with disabilities, have access to the profession and the Association's website, educational materials, products, and services. The Association is committed to making professional learning accessible to all. This commitment is maintained in accordance with applicable law. For additional information, please refer to the Association's Website Accessibility Policy. For accommodation requests, please contact adaaccessibility@aicpa-cima.com and indicate the product that you are interested in (title, etc.) and the requested accommodation(s): Audio/Visual/Other. A member of our team will be in contact with you promptly to make sure we meet your needs appropriately.
Cancellation Policy
View our Cancellation policy
here
CQ Originals: Critical Thinking
Select from the following options:
Price excluding sales tax
$59.00
Shipping cost and sales tax will be added later during checkout
Our top picks for additional learning - and savings
We've paired this product in CPE & Learning bundles to help you meet your learning goals. As a bonus, bundles include even more savings.
Our top picks for additional learning - and savings
We've paired this product in CPE & Learning bundles to help you meet your learning goals. As a bonus, bundles include even more savings.