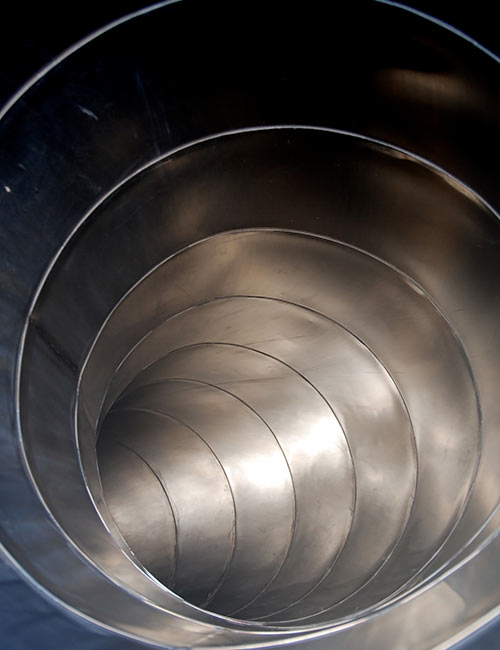 You have a SOC 1® report - now what?
You have a SOC 1® report - now what?
Identify pertinent information in a SOC 1 report and recognize its implications on risk assessment and audit procedures in accordance with GAAS when your client outsources services related to financial reporting to a service organization.
NASBA Field of Study
Auditing
Product Number
CL4SOC121SSO
Product Details
Unlock SOC 1 report essentials
Discover essential information contained in SOC 1 reports that affects the financial statement audit. Understand how this information can be used to identify and assess risks related to internal control over financial reporting, when relevant services are outsourced.
Comply with GAAS
Ensure compliance with AU-C section 420 in a financial statement audit focusing on risk assessment and internal control.
Who Will Benefit
Financial statement auditors (user auditors) with experience in performing a risk assessment and tests of controls.
Those charged with governance (such as management and audit committee members) and internal auditors of entities that outsource services to service organizations.
Key Topics
Audit considerations when your client outsources services and applicable guidance.
Sections of a SOC 1® report, roles and responsibilities for each, and key information within each.
Type 1 versus type 2 reports.
Implications of complementary subservice organization controls and user entity controls on audit procedures.
Implications of results of tests on controls on the financial statement audit.
Learning Outcomes
Recognize the importance of a SOC 1 report in a financial statement audit in compliance with applicable standards.
Identify pertinent information in a SOC 1 report.
Recognize how information in a SOC 1 report affects a financial statement audit.
Credit Info
NASBA Field of Study
Auditing
Access
Online
This is a digital product. With full paid access the content will be available to you for 1 year after purchase date.
Pricing
AICPA Members
Online
$125.00
CIMA Members
Online
$125.00
Group ordering for your team
2 to 5 registrants
Save time with our group order form. We'll send a consolidated invoice to keep your learning expenses organized.
Start order
Author(s)
Renee Rampulla
CPA
Renee Rampulla, CPA CGMA has over 30 years of professional experience. She writes and lectures on technical accounting and auditing issues. Renee has extensive experience in the auditing of public and privately held entities ranging from the manufacturing and service sectors, to financial services. She was a partner in a regional accounting firm in the northeast in charge of the firm's accounting and auditing practice and their quality control group. She is the founder of Rampulla Advisory Services, LLC. Her clients include nationally recognized professional organizations, accounting firms, companies, publishers and others. By devoting several years of her career at both regional and Big Four accounting firms Renee accumulated a wealth of technical and practical knowledge. In addition, while working for the American Institute of Certified Public Accountants (AICPA), she performed professional ethics investigations; worked closely with senior technical committees; presented technical guidance before standard setters; and authored and updated several AICPA publications. Renee Rampulla is a frequently requested speaker and is an instructor and author of several continuing professional education (CPE) courses for the AICPA, the New York State Society of Certified Public Accountants' (NYSSCPA) Foundation for Accounting Education (FAE), and other organizations, covering a variety of FASB and IFRS accounting guidance along with private and public company auditing standards. She has taught over 800 CPE courses. She is a five time recipient of the AICPA's Outstanding Instructor Award and a recipient of the 2016 New Jersey Society of CPAs "Women of Note". Renee Rampulla is a current member of AICPA Council and the AICPA's Ethics Enforcement Committee. She has served as Vice President of Professional Issues for the NYSSCPA, is a past member of the NYSSCPA Executive Committee and former NYSSCPA Director at Large board member. Renee Rampulla also served as the chair of the NYSSCPA's Professional Ethics Committee from 2015 – 2017, and in 2018 was the President of the NYSSCPA's Staten Island Chapter. Previously she served in the capacity of several leadership positions for the NYSSCPA Staten Island chapter, including chapter Vice President. She is a member of the NYSSCPA's Financial Accounting Standards Committee and Professional Liability Committee and a past member of the International Accounting and Auditing Committee. Renee chaired the NYSSCPA's 2014 Nominating Committee and was a recent member of that committee in 2021. She has served on the New Jersey Society of CPA (NJCPA) Audit Committee from 2015 - 2018; was the 2012 – 2014 Chair of the NJCPA Accounting and Auditing Standards Interest Group and previously served as the 2011-2012 Vice-Chair. She has also served as co-chair of the NJCPA Accounting Standards and IFRS sub-committees of the Accounting and Auditing Standards Interest Group. Renee Rampulla currently chairs two NYSSCPA Task forces; the CPA Evolution Task Force and the CPA Exam Task Force. She also serves as the current issues chair of the National Conference of CPA Practitioners.
Accessibility
The Association is dedicated to removing barriers to the accountancy profession and ensuring that all accountancy professionals and other members of the public with an interest in the profession or joining the profession, including those with disabilities, have access to the profession and the Association's website, educational materials, products, and services. The Association is committed to making professional learning accessible to all. This commitment is maintained in accordance with applicable law. For additional information, please refer to the Association's Website Accessibility Policy. For accommodation requests, please contact adaaccessibility@aicpa-cima.com and indicate the product that you are interested in (title, etc.) and the requested accommodation(s): Audio/Visual/Other. A member of our team will be in contact with you promptly to make sure we meet your needs appropriately.
Cancellation Policy
View our Cancellation policy
here
You have a SOC 1® report - now what?
Select from the following options:
Price excluding sales tax
$149.00
Shipping cost and sales tax will be added later during checkout