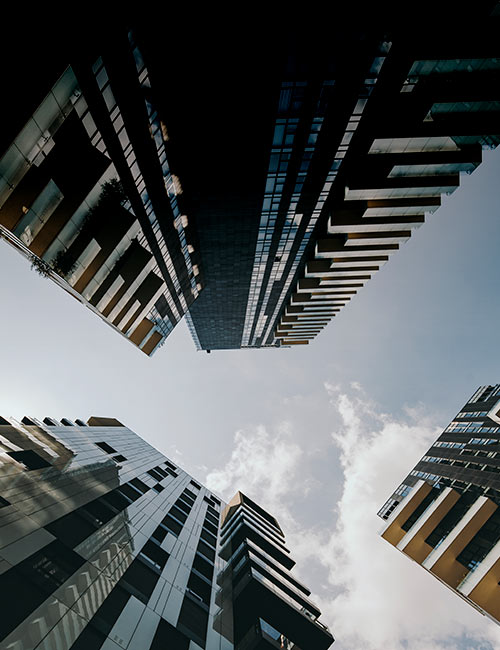 2023 OMB Compliance Supplement and Single Audit Update
Webcast
2023 OMB Compliance Supplement and Single Audit Update
Learn what the U.S. Office of Management and Budget is doing to the Compliance Supplement for 2023 single audits and hear other important developments.
NASBA Field of Study
Auditing (Governmental)
Author(s)
Jodi Daugherty, Amanda Ward, Kimberly McCormick
Product Details
U.S. Office of Management and Budget update
Knowing what is going on in the single audit arena and staying up-to-date are instrumental to performing high quality single audits. This annual Governmental Audit Quality Center (GAQC) web event is here to help.
Each year, the U.S. Office of Management and Budget (OMB) updates the Compliance Supplement (Supplement), which provides auditors with the federal government's expectations for what they should be addressing as they perform single audits of federal programs.
This event will:
Explain what has changed and what is new in the 2023 Supplement, including updates to the "higher risk" program list, new programs, and revised requirements
Provide updates on other recent single audit developments and the latest on the impact of COVID-19 funding and funding from the Infrastructure Investment and Jobs Act (IIJA)
Share best practice tips for challenging single audit issues and related panelist perspectives
Highlight available resources and tools for single audits
Key Topics
Key changes to 2023 OMB Compliance Supplement
Updates on federal single audit activities
Single audit best practices and tips
Learning Outcomes
Identify key changes to the 2023 OMB Compliance Supplement. - Determine the impact of COVID-19 and IIJA funding on 2023 single audits.
Identify other federal single audit activities and developments affecting 2023 single audits. - Apply best practice tips to help achieve higher single audit quality.
Who Will Benefit
Auditors of not-for-profits, auditors of state and local governments, auditors performing single audits
Credit Info
NASBA Field of Study
Auditing (Governmental)
Prerequisites
Basic knowledge of single audits
Access
This is a digital product. With full paid access the content will be available to you for 3 months after purchase date.
Group ordering for your team
2 to 5 registrants
Save time with our group order form. We'll send a consolidated invoice to keep your learning expenses organized.
Start order
Speakers
Jodi Daugherty
CPA
JODI DAUGHERTY, CPA joined Eide Bailly LLP in 1995 and has extensive experience in a wide variety of public accounting services. Her client portfolio is just as diverse—she has worked with non-profit organizations, governmental entities, multifamily and public housing authorities and retirement plans. Jodi manages audits for many of the governmental entities in Treasure Valley, and she also plays an active role in audits of federal awards in both the nonprofit and governmental sectors. Jodi is a member of the AICPA Governmental Audit Quality Center Executive Committee.
Amanda Ward
CPA
Amanda is the partner in charge of Plante Moran's single audit technical practice. She focuses on quality control, provides technical consultations to teams, develops and issues firm guidance on emerging topics, and oversees training and development. Amanda is a frequent speaker at conferences sponsored by the AICPA and state CPA societies. Amanda is a member of the AICPA's Governmental Audit Quality Center executive committee and serves on the planning committee for the NFP Conference.
Kimberly McCormick
CPA
Kimberly McCormick, CPA, is a partner with Grant Thornton, LLP in the San Francisco Bay Area. She has over 27 years of experience working with all types of not-for-profit organizations and governments and currently serves as an audit partner for several colleges and universities, religious organizations, museums, foundations, social service organizations and many organizations subject to OMB Circular A-133. Kim previously served on the Executive Committee of the AICPA's Governmental Audit Quality Center, currently serves on the planning committee for the AICPA's National Governmental Accounting and Auditing Update conference and is the co-chair of the California Society NPO Conference. She serves on the audit committee of Northern California Grantmakers and is a member of the AICPA and CalCPA.
Accessibility
The Association is dedicated to removing barriers to the accountancy profession and ensuring that all accountancy professionals and other members of the public with an interest in the profession or joining the profession, including those with disabilities, have access to the profession and the Association's website, educational materials, products, and services.The Association is committed to making professional learning accessible to all product users. This commitment is maintained in accordance with applicable law. For additional information, please refer to the Association's Website Accessibility Policy. As part of this commitment, this product is closed-captioned. For additional accommodation requests please contact adaaccessibility@aicpa-cima.com and indicate the product that you are interested in (title, etc.) and the requested accommodation(s): Audio/Visual/Other. A member of our team will be in contact with you promptly to make sure we meet your needs appropriately.
Cancellation Policy
View our Cancellation policy
here
2023 OMB Compliance Supplement and Single Audit Update
Jun 13, 2023
Select from the following options:
Jun 13, 2023
5pm – 7pm GMT
Price excluding sales tax
$142.00
Shipping cost and sales tax will be added later during checkout