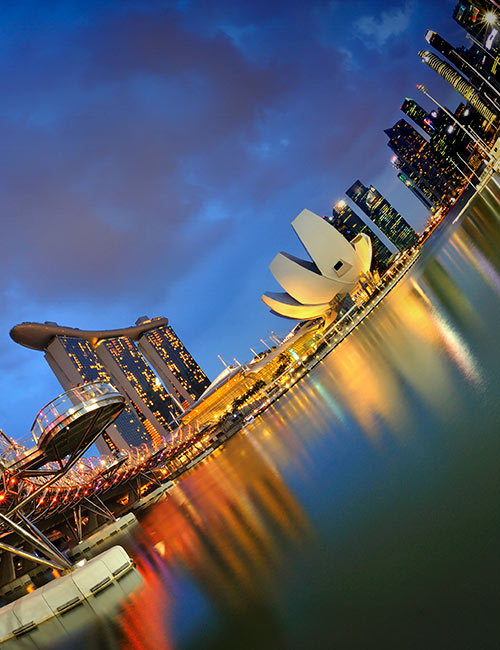 2023 State and Local Government Audit Planning Considerations
Webcast
2023 State and Local Government Audit Planning Considerations
Learn about the key information you need to plan for your 2023 state and local government financial statement audits.
NASBA Field of Study
Accounting (Governmental)
Author(s)
Amy Sutherland, Tony Boras, Michelle Watterworth
Product Details
Prepare for governmental financial statement audits
Because many auditors are beginning the 2023 audit planning process, this Governmental Audit Quality Center (GAQC) web event will cover key audit and accounting developments for state and local government financial statement audits.
Panelists will also share best practices and tips for identifying the answers to challenging accounting and audit issues as well as offer their perspectives on developing an effective and efficient audit approach.
Other topics to be covered include:
Current developments affecting state and local governments audits and planning considerations
Legislative and regulatory developments
Single audit developments
Accounting impacts of pandemic funding
Recent audit, accounting and ethics standards affecting state and local government financial audits
Various emerging practice issues and risky areas
Helpful tips for auditors in developing an effective and efficient audit approach
Available resources and tools
Key Topics
GASB standards
Governmental auditing and accounting
Financial statement audit considerations
Emerging practice issues
Planning considerations
Learning Outcomes
Determine the matters to be considered for planning SLG financial statement audits.
Determine the impact of new auditing, ethics and accounting standards.
Analyze how pandemic funding affects financial statements for state and local governments.
Apply best practices and tips for a successful SLG financial statement audit.
Who Will Benefit
Auditors of State and Local Governmental Financial Statements
Credit Info
NASBA Field of Study
Accounting (Governmental), Auditing (Governmental)
Prerequisites
Knowledge of GASB literature and SLG financial statement audits
Access
This is a digital product. With full paid access the content will be available to you for 3 months after purchase date.
Group ordering for your team
2 to 5 registrants
Save time with our group order form. We'll send a consolidated invoice to keep your learning expenses organized.
Start order
Speakers
Amy Sutherland
CPA
Amy is a Director at Moss Adams and a member of the firm's Government and Not-for-Profit Group. She focuses on delivering assurance and business consulting services to a variety of not-for-profit entities, governmental entities, and Tribal governments and organizations. Her expertise includes GAAP pertinent to not-for-profit and governmental entities; federal compliance audits; and regulatory and statutory accounting and reporting. In her role in the firm's national office, she supports the firm's assurance practice by participating in technical consultations on complex audit and accounting matters; and monitoring for updates to audit and attestation standards, and changes in federal program compliance requirements. She also assists in managing continuing education programs on a variety of subjects for all levels of assurance professionals. Amy is an active member in the AICPA, the Washington Society of Public Accountants, and is a frequent speaker at industry conferences.
Tony Boras
Tony is a senior manager in Crowe's Assurance Professional Practice (APP) group, which is Crowe's national office. As a member of APP, Tony provides technical guidance on governmental and not-for-profit accounting and auditing matters to the firm's professionals and clients. He also participates in the firm's internal quality review and performs preissuance reviews of audit engagement deliverables. Tony has authored various newsletters and comment letters to accounting proposals on behalf of Crowe. He has also developed and/or lead Continuing Education Training programs related to the Yellow Book, Uniform Guidance Auditing and GASB Statement Implementation. Prior to joining Crowe's national office, Tony served as a senior manager in the public sector services audit practice providing auditing and consulting services to governmental and not-for profit organizations. Tony has experience with many types of governmental entities, including cities, counties, townships, K-12 school districts, public 4-year universities, community colleges, state and local pension & other postemployment benefit plans, transportation and other business-type activity entities, public risk insurance pools, and joint power authorities. Tony has a Bachelor of Science in Accounting degree from Marquette University.
Michelle Watterworth
CPA
Michelle Watterworth is a partner with Plante Moran. Michelle's responsibilities involve oversight of the technical aspects of Plante Moran's governmental practice including implementation and continued compliance with auditing and governmental accounting standards as well as responsibilities for training the staff serving in this industry. Michelle also leads the various technical client training efforts, including live and webinar-based training opportunities focused on providing easy-to-understand applications of the governmental accounting standards. In addition, Michelle is a nationally recognized speaker on GASB matters and a member of the professional standards committee of the Michigan chapter of the GFOA. Michelle also serves as the co-leader of Plante Moran's single audit practice. As such, she is ultimately responsible for staff training, client education and oversight of approximately 500 single audits that the firm issues annually. Michelle's 20 years of experience working with clients in the governmental industry, providing audit and consulting services to various cities, pension systems, townships, villages, and special purpose governments, enables her to provide deep expertise to the clients she serves going beyond the role of a traditional auditor. In particular, Michelle has significant experience working with governmental pension systems and has led the implementation of GASB 67 and GASB 68 firm wide.
Accessibility
The Association is dedicated to removing barriers to the accountancy profession and ensuring that all accountancy professionals and other members of the public with an interest in the profession or joining the profession, including those with disabilities, have access to the profession and the Association's website, educational materials, products, and services.The Association is committed to making professional learning accessible to all product users. This commitment is maintained in accordance with applicable law. For additional information, please refer to the Association's Website Accessibility Policy. As part of this commitment, this product is closed-captioned. For additional accommodation requests please contact adaaccessibility@aicpa-cima.com and indicate the product that you are interested in (title, etc.) and the requested accommodation(s): Audio/Visual/Other. A member of our team will be in contact with you promptly to make sure we meet your needs appropriately.
Cancellation Policy
View our Cancellation policy
here
2023 State and Local Government Audit Planning Considerations
May 18, 2023
Select from the following options:
May 18, 2023
5pm – 7pm GMT
Price excluding sales tax
$142.00
Shipping cost and sales tax will be added later during checkout