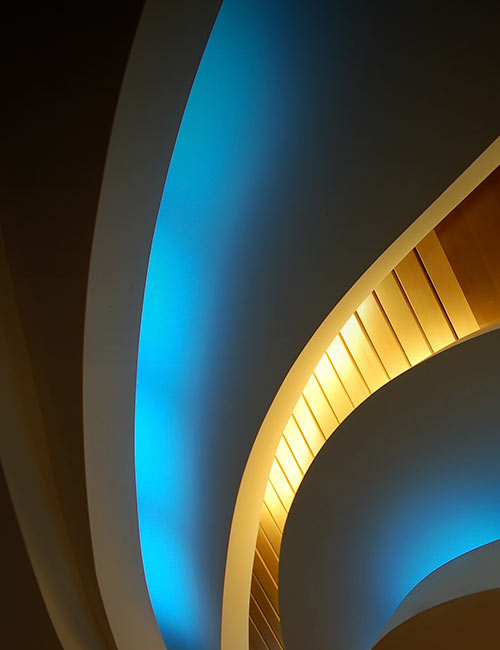 CVFI Education + Credential Exam
CVFI Education + Credential Exam
Led by industry experts, the required online education includes a series of courses that cover the CVFI body of knowledge and the Financial Instruments Performance Framework (FIPF).
NASBA Field of Study
Accounting
Author(s)
Catherine R. Allen, Susan O. DuRoss, Stephani A. Mason, Robert F. Reilly, Oksana Westerbeke, Michael Umscheid, Dereck Barr-Pulliam
Product Details
Thank you for your interest in the Certified in the Valuation of Financial Instruments (CVFI®) credential and the corresponding body of knowledge. Your dedication and commitment to your career are clear, and we are committed to bringing you the best learning experience possible.
We are currently revising the online platform to offer you a refreshed learning experience with a new look. Some subject areas — financial reporting standards, corporate governance, market regulation and more — will be transformed with motion graphics, videos, pop-out exercises and increased opportunities for interactivity.
But don't let that stop you. Get started now with other sections of the body of knowledge, and we'll notify you when the affected portions are back online in the spring.
Consistently and transparently value securities.
To help valuation professionals better convey the contents of financial instrument valuations and demonstrate a high level of dedication to approaching the valuation of derivatives, structured products, securitized debt, and other instruments, the AICPA created the Certified in the Valuation of Financial Instruments™ (CVFI™) credential. The CVFI provides everyone in the valuation chain a more consistent and transparent method for substantiating what goes into complex calculations when valuing securities.
Earn the CVFI credential.
The CVFI credential is designed for CPAs and valuation professionals who want to demonstrate a high level of dedication to approaching the valuation of:
derivatives,
structured products,
securitized debt,
and other instruments.
Differentiate yourself with the CVFI credential to show your skill and confidence in performing fair value measurements.
Complete the CVFI learning pathway.
This program bundle includes the required learning and exam for CPAs and valuation professionals engaged in the financial instruments valuation profession to achieve the CVFI credential. Led by industry experts, the required online education includes a series of courses that cover the CVFI body of knowledge and the Financial Instruments Performance Framework (FIPF). Learning includes valuation-focused topics on accounting standards, audit considerations, current expected credit losses, and risk.
Important note: For CPAs, the Professional Ethics for non-CPA Associate AICPA Members and AICPA Valuation and Consulting Standards courses within this bundle are not required to be completed. All valuation professionals who do not hold a CPA license will need to complete all courses in the program.
CVFI exam
The CVFI exam is a four-hour, computer-based, nondisclosed conceptual exam designed to test a candidate's knowledge of the concepts covered in the CVFI body of knowledge and the FIPF. Important note: The purchase of this program entitles you to three attempts to pass the exam. Candidates will receive a pass/fail notification upon completion of the exam. If you do not pass an attempt, we recommend you continue your studies before accessing the second or third retake. After three failed attempts, you will be subject to retaking the CVFI education and a 90- day waiting period before a link to purchase three more attempts is sent to you.
Who Will Benefit
Valuation professionals engaged in the financial instruments valuation profession (within the financial markets, or with financial instruments and securities), including:
Controllers
Traders
Data providers
Accountants
Auditors
Key Topics
Financial Instruments Performance Framework (FIPF)
Fair value framework
Professional judgment
Independence and nonattest services
Valuation techniques and inputs
Consulting services and process
Risk-based auditing and valuation of financial instruments
Planning considerations when auditing financial instrument valuations
Accounting for financial instrument valuations
Debt and equity securities
Derivatives
Pillars of CECL
Life cycle losses
Learning Outcomes
Recall the purpose and primary goal of the Financial Instruments Performance Framework.
Identify the basic information required in a valuation report / work file to comply with the Financial Instruments Performance Framework.
Differentiate the roles of financial reporting standard-setting bodies and regulatory authorities in establishing and enforcing the reporting standards related to financial instrument valuation.
Choose and document appropriate valuation models and common inputs.
Identify general market mechanics and features that may require more complex handling
Identify the significant risks associated with financial instruments included in the financial statements.
Identify the International Accounting Standard Board's (IASB's) conceptual framework.
Differentiate debt securities from other financial instruments.
Identify similarities and differences between current expected credit losses (CECL) and expected credit losses (ECL).
Credit Info
NASBA Field of Study
Accounting
Prerequisites
Foundational knowledge of valuing financial instruments
Access
Online
This is a digital product. With full paid access the content will be available to you for 2 years after purchase date.
Pricing
AICPA Members
Online
$979.00
CIMA Members
Online
$979.00
Group ordering for your team
2 to 5 registrants
Save time with our group order form. We'll send a consolidated invoice to keep your learning expenses organized.
Start order
Instructors
Catherine R. Allen
CPA
Cathy Allen, CPA formed Audit Conduct, LLC in 2005 to help CPA firms comply with an array of auditor independence and professional ethics rules. Uniquely experienced, she develops numerous AICPA courses on professional ethics, independence, and related topics, provides specialized training, and advises firms on critical independence matters and quality controls. She's served as an expert witness on CPA professional conduct.
Susan O. DuRoss
"Susan DuRoss joined the financial reporting community after a decade of trading mortgage and asset-backed securities. She is exceptionally familiar with the structures and behaviors that led to the 2007 financial crisis and uniquely qualified to assist both audit and issuer clients with accurate and transparent fair value estimates for financial investments. As head of Harvest Investments' valuation team, Susan ensures that all Harvest prices and levels are derived in accordance with FASB ASC 820, using the highest levels and most transparent inputs available in the marketplace. She is also responsible for the development and maintenance of Harvest's pricing methodologies and report deliverables. Working in close cooperation with clients, she ensures that their individual needs are met as she helps them navigate the complexities of financial markets and reporting requirements. Susan serves on the PCAOB Pricing Sources Task Force and the AICPA Financial Instruments Task Force. She frequently presents at AICPA and other audit conferences and has also appeared as a panelist for the PCAOB Standard Advisory Group. Susan closely monitors guidance from FASB, GASB, AICPA, and the PCAOB, providing advice and instruction for audit and issuer clients."
Stephani A. Mason
PhD, MBA
Robert F. Reilly
CPA/ABV/CFF, CGMA, CMA, CFA, CVA, CBA
Oksana Westerbeke
"Oksana Westerbeke is a principal in Grant Thornton's Forensic Advisory Services practice in the Boston office of the Metro New York/New England market territory. She assists clients in identifying, quantifying and managing risk. She specializes in the valuation of privately held equity securities, performance and market condition options, debt and embedded derivatives, contingent assets and liabilities, warrants with anti-dilution provisions and other contingencies, and other complex securities. In addition, she assists clients in the valuation of business enterprise and intangible assets. Westerbeke has over 20 years of finance experience. Prior to joining Grant Thornton, she spent over 10 years at one of the Big 4 firms performing valuations of business enterprises, equity, complex financial instruments and intangible assets. She also held financial analyst positions at the Westerbeke Corp. and Fortrade Financing, S.p.A."
Michael Umscheid
CPA
Mike serves as Chief Executive Officer and President of Harbinger Technology Solutions, LLC. For over 25 years, he has been providing consulting and auditing services to public and non-public companies. Mike has spoken at numerous national and regional workshops and seminars for industry-related groups and regulators including AICPA's National Banking Conference and National Credit Union Conference. Mike is a Member of the American Institute of Certified Public Accountants (AICPA). He was also a member of the Auditing Standards Board. Mike served as Chairman of the AICPA's Financial Services Expert Panel and the AICPA Internal Control Task Force on SAS 112, SAS 115, and AT 501. He is co-editor of the Audits of Financial Institution Manual published by Thompson Publishing (PPC) and co-author of PPC's Guide to PCAOB Audits.
Dereck Barr-Pulliam
PhD, CPA, CIA
Dereck Barr-Pulliam is an Assistant Professor in the Accounting & Information Systems Department within the Wisconsin School of Business. He earned a PhD from the University of Mississippi in 2014. He is a certified public accountant and a certified internal auditor. He spent six years in practice as a senior internal auditor for Federal Express in both its domestic and international operations. Dereck's research focuses on two primary areas: expertise with a specific emphasis on internal and external auditors as experts and their use of others' expertise and the strategic interaction between auditors and managers. He uses psychology and economics-based theories and both experimental and archival data to examine various topics within these two primary areas.
Accessibility
The Association is dedicated to removing barriers to the accountancy profession and ensuring that all accountancy professionals and other members of the public with an interest in the profession or joining the profession, including those with disabilities, have access to the profession and the Association's website, educational materials, products, and services.The Association is committed to making professional learning accessible to all product users. This commitment is maintained in accordance with applicable law. For additional information, please refer to the Association's Website Accessibility Policy. As part of this commitment, this product is closed-captioned. For additional accommodation requests please contact adaaccessibility@aicpa-cima.com and indicate the product that you are interested in (title, etc.) and the requested accommodation(s): Audio/Visual/Other. A member of our team will be in contact with you promptly to make sure we meet your needs appropriately.
Cancellation Policy
View our Cancellation policy
here
CVFI Education + Credential Exam
Select from the following options:
Price excluding sales tax
$990.00
Shipping cost and sales tax will be added later during checkout