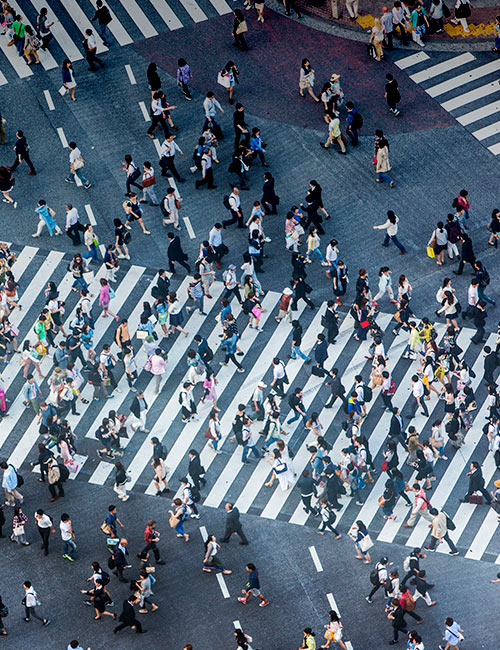 Tax Staff Essentials - S Corporation Bundle
Tax Staff Essentials - S Corporation Bundle
Learn the skills necessary to guide S corporation clients through tax planning.
NASBA Field of Study
Taxes
Product Number
TSESCORPBUND22SSO
Product Details
Develop skills in S corporation taxation
Establish a strong set of core skills necessary for all areas of S corporation client services. Learn basic and advanced S corporation concepts to work through how to use those concepts during tax planning to reduce taxes for small business clients.
Determine when S corporation status may be advantageous for a business and what requirements must be met, then focus on the areas of income, deductions, distributions, basis, and other issues such as passive losses, involuntary terminations, and fringe benefits.
Courses Included:
Tax Staff Essentials is a comprehensive, integrated curriculum that provides tax training for four different experience levels and is available in four different formats: Online, On-site, Tax Schools, and Webcasts.
Who Will Benefit
Tax professionals seeking in-depth training on S corporation income taxes
Key Topics
Why elect Subchapter S
S corporation qualifications
S corporation election
Termination of S corporation status
Tax on S corporation built-in gains
S corporation pass-through activity to shareholders
Shareholder basis and losses
Distributions
S corporation passive activity rules, fringe benefits, and other considerations
Basis in S corporation stock
Compensation planning
Qualified subchapter S subsidiaries
Liquidations, reorganizations, and redemptions
Estate planning and the use of trusts
Learning Outcomes
Determine when an S corporation may be advantageous for a business.
Identify the potential disadvantages to operating as an S corporation.
Identify the requirements that must be met to qualify as an S corporation.
Recognize individuals and entities that are eligible to own S corporation stock.
Determine how to make a proper S corporation election and when it becomes effective.
Identify who must consent to the election.
Identify causes of voluntary and involuntary termination.
Identify revocation of the election.
Recall methods of allocating income for the short years caused by a termination.
Determine whether an S corporation is subject to tax.
Recognize how to calculate the tax on built-in gains.
Determine income or loss that passes through to the shareholder.
Identify the items of income, gain, loss, and deduction that adjust basis of shares and indebtedness and the order of application of the items.
Determine how losses can be offset by debt basis after stock basis has been reduced to zero.
Identify the concept of distributions.
Determine how accumulated earnings and profits (AE&P), an accumulated adjustments account (AAA), another adjustments account (OAA), and the shareholder's basis are affected by distributions.
Determine permitted fiscal years, elections, and user fees.
Identify situations in which a fiscal year is allowable.
Recognize when a Section 444 election and resulting required payments should be made.
Recognize active and passive income and determine material participation.
Determine whether and to what extent passive losses can be deducted against other income.
Identify which fringe benefits are deductible by the shareholders.
Credit Info
NASBA Field of Study
Taxes
Prerequisites
Basic knowledge of S Corporation taxation
Access
Online
This is a digital product. With full paid access the content will be available to you for 2 years after purchase date.
Pricing
AICPA Members
Online
$399.00
Tax Section Members
Online
$340.00
Group ordering for your team
2 to 5 registrants
Save time with our group order form. We'll send a consolidated invoice to keep your learning expenses organized.
Start order
Accessibility
The Association is dedicated to removing barriers to the accountancy profession and ensuring that all accountancy professionals and other members of the public with an interest in the profession or joining the profession, including those with disabilities, have access to the profession and the Association's website, educational materials, products, and services. The Association is committed to making professional learning accessible to all. This commitment is maintained in accordance with applicable law. For additional information, please refer to the Association's Website Accessibility Policy. For accommodation requests, please contact adaaccessibility@aicpa-cima.com and indicate the product that you are interested in (title, etc.) and the requested accommodation(s): Audio/Visual/Other. A member of our team will be in contact with you promptly to make sure we meet your needs appropriately.
Cancellation Policy
View our Cancellation policy
here
Tax Staff Essentials - S Corporation Bundle
Select from the following options:
Price excluding sales tax
$460.00
Shipping cost and sales tax will be added later during checkout
Our top picks for additional learning - and savings
We've paired this product in CPE & Learning bundles to help you meet your learning goals. As a bonus, bundles include even more savings.
Our top picks for additional learning - and savings
We've paired this product in CPE & Learning bundles to help you meet your learning goals. As a bonus, bundles include even more savings.