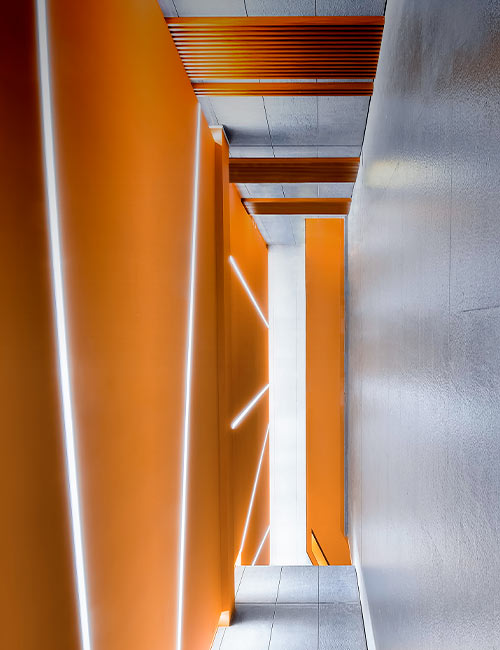 Forensic and Valuation Services Library
Forensic and Valuation Services Library
The Forensic and Valuation Services Library includes a collection of products essential for those who work Forensic and Valuation Services industry.
Product Details
This exclusive library is your source for the latest guidance, information, and standards on a variety of forensic accounting and valuation, industry-specific, and practice management topics. This searchable, downloadable and customizable collection includes the following publications for one discounted price:
Forensic & Valuation Services: Related Standards: This collection compiles the Code of Professional Conduct, Valuation Services, and Consulting Services sections from AICPA Professional Standards to provide easy and instant access to the relevant standards. Content from the practice aids and engagement letters tool is linked directly to the applicable standards.
Forensic Accounting—Fraud Investigations Practice Aid: This practice aid is a resource intended to provide forensic accountants with a framework for understanding the scope of services, administrative considerations, and investigative techniques that are typically involved in forensic accounting engagements. This practice aid discusses the practitioner's responsibilities, opportunities, and assignments only in the context of forensic accounting services.
Serving as an Expert Witness or Consultant Practice Aid, 2nd Edition: The intent of this practice aid is to provide the forensic accounting practitioner with non-authoritative guidance when the practitioner is serving as an expert witness or consultant for litigation and dispute service engagements.
Introduction to Civil Litigation Practice Aid, 2nd Edition: This practice aid is intended to be an educational and reference primer for the practitioner who provides, or is considering providing, civil litigation services in accordance with SSCS No. 1, Consulting Services: Definitions and Standards (AICPA, Professional Standards, CS sec. 100)
A CPA's Guide to Family Law Services Practice Aid, 2nd Edition: A CPA's Guide to Family Law Services Practice Aid was designed as a resource to help practitioners provide services to clients and attorneys in the area of family law.
Mergers and Acquisitions Disputes Practice Aid: The number of mergers and acquisition disputes has increased in response to the growing number of bankruptcies, bank failures and hard economic times. CPAs with specialized skills are invaluable in helping to resolve these types of financial disputes. The objective of this practice aid is to serve as a useful source of information for practitioners who provide merger and acquisition (M&A) dispute consulting services.
Discount Rates, Risk, and Uncertainty in Economic Damages Calculations Practice Aid: Economic damage calculations require practitioners to analyze risks and uncertainties. In addition, economic damage calculations frequently involve future periods of time. A discount rate is often used to address these considerations. This practice aid is intended to enhance practitioners' understanding of the development and application of discount rates.
Measuring Damages Involving Individuals Practice Aid: This practice aid provides an overview of the calculation of damages involving individuals with losses from personal injury, wrongful death, employment termination, and employment discrimination cases. Consideration should be given to local requirements, state laws, and other jurisdictional issues that may differ from the general guidance contained in the practice aid. It also discusses the types of engagements, the engagement scope and acceptance considerations, the types of damages, the general approaches to damage estimation, and various specific damage calculations used in lawsuits and disputes involving individuals.
Calculating Intellectual Property Infringement Damages Practice Aid: This practice aid is designed to provide guidance to forensic accounting practitioners with business or litigation experience concerning intellectual property rights and calculating infringement damages. It focuses on the theoretical, legal, economic, and accounting foundations of intellectual property and methodologies commonly employed in the calculation of intellectual property damages.
Business Valuation Practice Management Toolkit: Firms looking to expand their practice to include business valuation can use this comprehensive toolkit to guide them through the numerous issues to consider when building a niche practice. Established business valuation firms can rely on the toolkit to refine their business plan.
Forensic & Valuation Services: Engagement Letters: This tool excerpts the applicable forensic and valuation services engagement letters included in the AICPA's The Engagement Letter: Best Practices and Examples. The tool provides narrative guidance that clearly differentiates required content of engagement letters from optional content. Also included are exhibits with sample engagement letters illustrating the practical application of the guidance. The online format includes the added benefit of having the sample engagement letters available as a Microsoft Word download for easy mark up and customization.
FVS Consulting Digest: The FVS Consulting Digest is a quarterly newsletter that offers information and guidance on forensic and business valuation technical and practice management topics, discusses noteworthy current case law, and provides valuable updates about conferences, events, regulatory changes and much more.
Business Valuations for Estate and Gift Tax Purposes Practice Aid: The intent of this Practice Aid is to highlight best practices for valuations performed for estate and gift tax purposes. The Practice Aid outlines the CPA's role, provides an overview of relevant IRS publications and case law, discusses reports, guides the reader through levels of value (control, minority, non-marketable) and discusses family limited partnerships.
Valuation of Privately-Held-Company Equity Securities Issued as Compensation - Accounting and Valuation Guide: Presents practical guidance and illustrations related to accounting, disclosures and valuation of privately held company equity securities issued as compensation. The objective of this guide is to describe best practices for estimating the fair value of a minority interest in an enterprise's privately issued securities.
Testing Goodwill for Impairment - Accounting and Valuation Guide: This new guide provides practical guidance and illustrations related to the qualitative assessment and the first step of the two-step goodwill impairment test.
Assets Acquired to Be Used in Research and Development Activities - Accounting and Valuation Guide: This new guide provides practical guidance and illustrations related to the initial and subsequent accounting for, valuation of, and disclosures related to acquired intangible assets used in research and development activities.
SSVS Toolkit: This toolkit was designed to provide non-authoritative guidance on the development and reporting requirements for valuation and calculation engagements in accordance with SSVS No.1 (VS sec. 100)
FVS Section Members and CFF / ABV Credential Holders receive a complimentary subscription to the Forensic and Valuation Services Library as part of their Section / Credential Membership.
More Details
Access
This is a digital product. With full paid access the content will be available to you for 1 year after purchase date.
Group ordering for your team
2 to 5 registrants
Save time with our group order form. We'll send a consolidated invoice to keep your learning expenses organized.
Start order
Accessibility
The Association is dedicated to removing barriers to the accountancy profession and ensuring that all accountancy professionals and other members of the public with an interest in the profession or joining the profession, including those with disabilities, have access to the profession and the Association's website, educational materials, products, and services. The Association is committed to making professional learning accessible to all. This commitment is maintained in accordance with applicable law. For additional information, please refer to the Association's Website Accessibility Policy. For accommodation requests, please contact adaaccessibility@aicpa-cima.com and indicate the product that you are interested in (title, etc.) and the requested accommodation(s): Audio/Visual/Other. A member of our team will be in contact with you promptly to make sure we meet your needs appropriately.
Cancellation Policy
View our Cancellation policy
here
Forensic and Valuation Services Library
Price excluding sales tax
$809.00
Shipping cost and sales tax will be added later during checkout