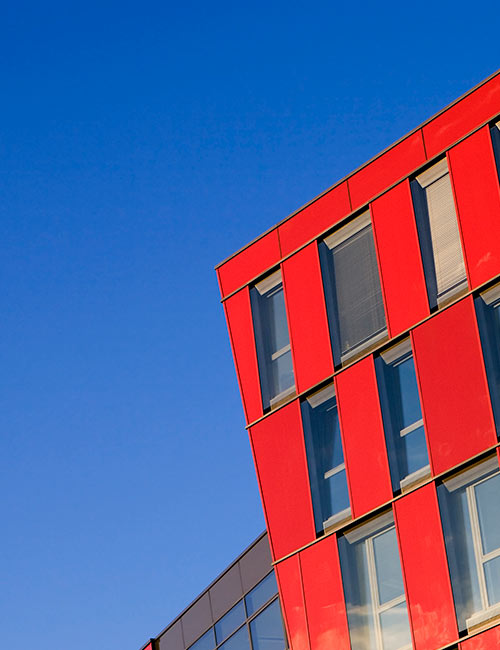 Overview of Expert Reports, Depositions, and Trial
Webcast
Overview of Expert Reports, Depositions, and Trial
Intended for practitioners interested in serving as an expert witness, this webcast will focus on key elements of expert reports, deposition, and trial.
NASBA Field of Study
Accounting
Author(s)
David Duffus, Rob Levis, Daniel Delaney
Product Details
Court is now in session
Participants will learn about essential items of an expert report with a special focus on the Federal Rules of Evidence, the deposition phase of a litigation matter, including
what is covered in a deposition,
how attorneys approach the process,
dos and don'ts experts should be paying attention to, and
the trial process and courtroom protocols.
Key Topics
Expert witness
Expert reports
Deposition
Trial
Courtroom
Communications
Forensic accounting
Business valuation
Learning Outcomes
Expert reports:
Examine key aspects of an expert report with a special focus on compliance with the Federal Rules of Evidence and Federal Rules of Civil Procedure.
Analyze the admissibility of expert testimony.
Implement quality control measures and direct supervision of team when engaged for litigation services.
Deposition:
Examine the deposition phase of a litigation matter.
Summarize components of a deposition.
Analyze the attorney's and client's objectives during deposition.
Trial review:
Identify the phases of trial.
Summarize courtroom protocols.
Distinguish between a bench trial and a jury trial.
Differentiate between alternative dispute resolution (ADR) and litigation.
Apply demonstrative concepts.
Who Will Benefit
Experienced expert witnesses: Refine and improve your skills
First-time testifiers: Acquire essential skills and build your confidence in a protected environment
ABV® and CFF® exams candidates: Develop your understanding of the litigation process
General practitioners: Advance your skills beyond the technical aspects of preparing a damages or valuation report
Credit Info
NASBA Field of Study
Accounting
Prerequisites
- Basic understanding of courtroom procedures - Solid core foundation in forensic accounting or business valuation - Up to date CV - How to write an expert report
Access
This is a digital product. With full paid access the content will be available to you for 3 months after purchase date.
Pricing
FVS Section Members
$171.00
ABV Credential Holders
$171.00
CFF Credential Holders
$171.00
Group ordering for your team
2 to 5 registrants
Save time with our group order form. We'll send a consolidated invoice to keep your learning expenses organized.
Start order
Speakers
David Duffus
David Duffus is a forensic accountant with more than 25 years of experience across multiple industries. He has been retained as an expert on more than 100 occasions. David has testified as an expert at deposition, trial and in alternative dispute settings more than 90 times. He has acted as an expert for disputed values of up to $275 million and for project values in excess of $300 million. He has also served as an arbitrator or neutral accountant in post-acquisition and valuation-related disputes. Since 1992, David has specialized in working on complex litigation services, forensic accounting and valuation services assignments for businesses ranging from start-up entities to Fortune 100 companies. He has worked extensively with counsel through all phases of the litigation process and has provided expert witness and deposition testimony in matters in state and federal court, and in alternative dispute settings. Prior to joining HKA, David spent almost 17 years, including the last 15 as a partner, in Baker Tilly's Global Forensics & Litigation Services practice. David is a certified public accountant (CPA) licensed in Pennsylvania and a member of the American Institute of Certified Public Accountants (AICPA) and the Turnaround Management Association. He acts as an instructor for the AICPA expert witness training programme and is certified in financial forensics (CFF), a certified fraud examiner (CFE), accredited in business valuation (ABV) and holds a master's in accounting and finance and a degree in economics and political science.
Rob Levis
Mr. Levis is an experienced business appraiser having valued hundreds of businesses in many industries for a variety of purposes including prospective and closed acquisition and disposition transactions, marital dissolutions, ownership buy-sell agreements, estate, gift and income taxes and employee stock ownership plans. Industries include entertainment, retail, manufacturing (a variety of sectors), wholesale, software development, B2B internet, lodging, real estate, construction, professional services and medical practices. Mr. Levis is an experienced expert witness having testified in numerous judicial jurisdictions regarding business and intangible asset values, economic damages and forensic accounting matters. Mr. Levis served in a variety of key roles with several large, national and international firms as Vice President of Corporate Development including Blockbuster Entertainment, Viacom, Extended Stay America, NationsRent and PrintSource USA. Mr. Levis' involvement was instrumental in the growth of these companies through acquisition and consolidation of various industries.
Daniel Delaney
Daniel Delaney is distinguished in securities and shareholder litigation, accountants' liability, antitrust, class actions and other complex financial litigation. Clients value his determination and record of preemptive actions, trial and appellate wins, and negotiated settlements. Dan represents clients in commercial disputes, securities, antitrust and consumer class actions, and is skilled in alternative dispute resolution and administrative proceedings related to securities and financial regulation. In addition to litigation in courts and in ADR proceedings, he represents Big Four accounting firms, their professionals, and others in federal regulatory proceedings.
Accessibility
The Association is dedicated to removing barriers to the accountancy profession and ensuring that all accountancy professionals and other members of the public with an interest in the profession or joining the profession, including those with disabilities, have access to the profession and the Association's website, educational materials, products, and services.The Association is committed to making professional learning accessible to all product users. This commitment is maintained in accordance with applicable law. For additional information, please refer to the Association's Website Accessibility Policy. As part of this commitment, this product is closed-captioned. For additional accommodation requests please contact adaaccessibility@aicpa-cima.com and indicate the product that you are interested in (title, etc.) and the requested accommodation(s): Audio/Visual/Other. A member of our team will be in contact with you promptly to make sure we meet your needs appropriately.
Cancellation Policy
View our Cancellation policy
here
Overview of Expert Reports, Depositions, and Trial
Oct 17, 2023
Select from the following options:
Oct 17, 2023
4pm – 7:30pm GMT
Price excluding sales tax
$261.00
Shipping cost and sales tax will be added later during checkout