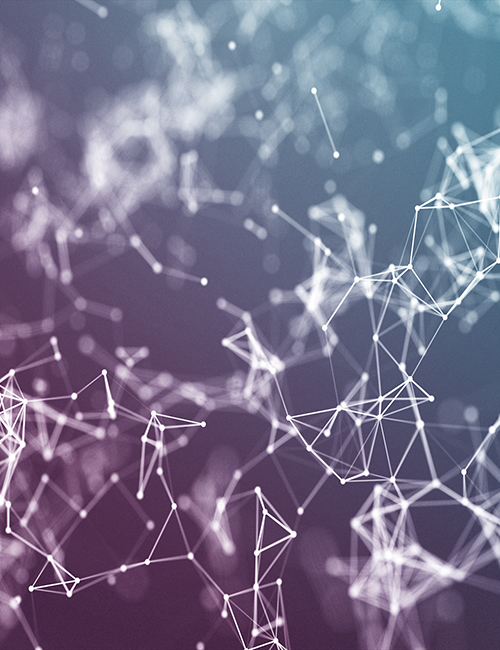 Risk Assessment During the Recovery
Webcast
Risk Assessment During the Recovery
During this webcast we will review the risk assessment standard requirements and discuss the importance of risk assessment during the pandemic recovery period. We will help you to improve audit quality by avoiding common challenges.
Do you have an AICPA membership? 
Log in
 to apply your member discount.
NASBA Field of Study
Auditing
Instructor
Carl R. Mayes Jr., Bob Dohrer
Product Details
Improve Audit Quality
The Coronavirus pandemic (COVID-19) has presented new and heightened risks for businesses, making the audit risk assessment all the more important.
The key to high-quality audit engagements is rooted in appropriately identifying and responding to the risks of material misstatement. However, more than a decade after the Risk Assessment Standards were issued, the AICPA Peer Review team found that nearly half of the engagements reviewed failed to comply with AU-C Sections 315 or 330.
In this webcast, you will learn about the most pervasive risk assessment issues the Peer Review team has uncovered and how to avoid them in your practice. You will also learn how to properly assess risk affecting clients during the COVID-19 pandemic.
Important Note: If you have been assigned this course as a Peer Review follow-up action, the self-study version of this course should be taken, unless otherwise directed by your Administering Entity.
Who Will Benefit
Practitioners who perform audit engagements
Key Topics
Misconceptions leading to non-compliance with AU-C Sections 315 and 330
Understanding the entity and its environment, including internal control
Assessing the risks of material misstatement
Performing audit procedures in response to assessed risks
New risks to consider as a result of the COVID-19 Pandemic
Learning Outcomes
Identify the most common challenges auditors encounter with respect to AU-C Sections 315 and 330
Recall the intent of the standards and how the requirements should be interpreted
Recognize practical application of the standards in audits of small- to medium-sized entities
Identify and access helpful resources to support quality performance
More Details
NASBA Field of Study
Auditing
Access
This is a digital product. With full paid access the content will be available to you for 3 months after purchase date.
Pricing
Do you have an AICPA membership? 
Log in
 to apply your member discount.
Group ordering for your team
2 to 5 registrants
Save time with our group order form. We'll send a consolidated invoice to keep your learning expenses organized.
Start order
Speakers
Carl R. Mayes Jr.
CPA
Carl Mayes is the AICPA's Senior Director – Audit and Accounting Quality. Carl oversees the AICPA's audit-related offerings, including learning, publications, and conferences. He is responsible for the Enhancing Audit Quality (EAQ) initiative and AICPA Not-for-Profit Section. He previously directed the CPA Evolution initiative, which is transforming the path to CPA licensure, and served on the AICPA Peer Review team. Carl is a licensed CPA in North Carolina and a Certified Association Executive. Before joining the AICPA, he worked as an auditor for regional and local public accounting firms.
Bob Dohrer
CPA, CGMA
Bob Dohrer is the Chief Auditor at the American Institute of Certified Public Accountants. Bob serves as an expert on US and international auditing and attestation standards and leads Professional Standards teams in the delivery of high-quality, innovative audit, attest, quality control, review, compilation and preparation standards. Bob provides strategic direction to the Auditing Standards Board (ASB) and the Accounting and Review Services Committee (ARS), in partnership with their Chairs. He works with the ASB in identifying and developing new, innovative and transformational auditing standards that encourage the use of technology in the financial statement audit and in visioning how the audit might change as technology advances. Bob represents the AICPA and participates in leadership and activities of the Committee of Sponsoring Organizations (COSO), The International Auditing and Assurance Standards Board (IAASB) and The U.S. Standard-Setting Coordinating Committee (AICPA-PCAOB-GAO), with the ASB chair, promoting collaboration and uniformity. Prior to joining the AICPA in October 2018, Bob was RSM International Limited's Global Leader - Quality & Risk, based primarily in RSM's Executive Office in London. Bob had overall responsibility for the global network's audit and other attest services policies, procedures and guidance. Prior to joining the RSM Executive Office in March 2012, Bob served as the RSM US LLP's (formerly McGladrey) Director of Assurance Services and International Assurance Services Practice Leader and served a broad range of clients. Bob has twenty-nine years of experience in public accounting, all with RSM and McGladrey. Bob is the immediate past chair of the AICPA's Assurance Services Executive Committee (ASEC) and in that role led the AICPA through recent efforts related to SOC, cybersecurity, sustainability and use of emerging technologies. Bob also served two terms on the ASB. Internationally, Bob is a member of the IAASB, where he serves as Chair of the Data Analytics Working Group, Co-Chairs the Group Audits Task Force and is a member of the Quality Control Task Force. Prior to being appointed to the IAASB, Bob served two terms as Chair of the Forum of Firms. Bob graduated from the University of South Dakota with a Master of Professional Accountancy degree and from Black Hills State University with a Bachelor of Science degree in accounting.
Accessibility
The Association is dedicated to removing barriers to the accountancy profession and ensuring that all accountancy professionals and other members of the public with an interest in the profession or joining the profession, including those with disabilities, have access to the profession and the Association's website, educational materials, products, and services.The Association is committed to making professional learning accessible to all product users. This commitment is maintained in accordance with applicable law. For additional information, please refer to the Association's Website Accessibility Policy. As part of this commitment, this product is closed-captioned. For additional accommodation requests please contact adaaccessibility@aicpa-cima.com and indicate the product that you are interested in (title, etc.) and the requested accommodation(s): Audio/Visual/Other. A member of our team will be in contact with you promptly to make sure we meet your needs appropriately.
Cancellation Policy
View our Cancellation policy
here
Risk Assessment During the Recovery
This product is not available at the moment.