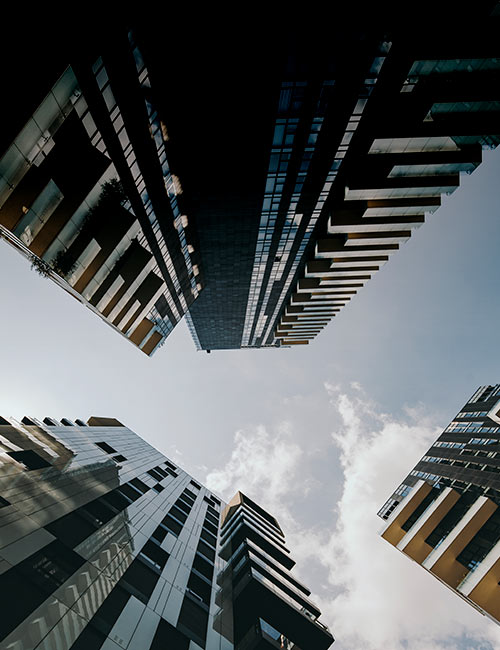 Risk Assessment Under SAS No. 145
Webcast
Risk Assessment Under SAS No. 145
Overcome the challenges commonly faced when conducting risk assessment in conjunction with SAS No. 145.
NASBA Field of Study
Auditing
Instructor
Maria Manasses, Elizabeth Gantnier
Product Number
VEAQRAU23040
Product Details
Get familiar with SAS No. 145
In October 2021, the AICPA Auditing Standards Board issued Statement on Auditing Standards (SAS) No. 145, Understanding the Entity and Its Environment and Assessing the Risks of Material Misstatement.
SAS No. 145 does not fundamentally change the key concepts underpinning audit risk. Rather, it clarifies and enhances certain aspects of the identification and assessment of the risks of material misstatement to drive better risk assessments and, therefore, enhance your audit quality.
Hear from members of the Auditing Standards Board's risk assessment task force as they help you learn to navigate SAS No. 145 and examine new and updated concepts including:
A new definition of significant risk
New guidance on maintaining professional skepticism
Revised requirements to evaluate the design of certain controls
Separately assessing inherent risk and control risk
Revised requirements regarding audit documentation
New guidance on scalability
Key Topics
Risk assessment under SAS No. 145
Overview of the steps to perform during risk assessment
Testing the design, implementation, and operating effectiveness of controls
New concepts due to the issuance of SAS No. 145
Learning Outcomes
Recall why risk assessment is important.
Recognize the areas where practitioners may struggle.
Identify the major differences in risk assessment under SAS No. 145 and why they were incorporated by the Auditing Standards Board.
Recognize the practical impact to the risk assessment process and the work to be performed.
Who Will Benefit
Practitioners who perform audit engagements
Credit Info
NASBA Field of Study
Auditing
Access
This is a digital product. With full paid access the content will be available to you for 3 months after purchase date.
Group ordering for your team
2 to 5 registrants
Save time with our group order form. We'll send a consolidated invoice to keep your learning expenses organized.
Start order
Speakers
Maria Manasses
CPA
Maria Manasses is a partner with Grant Thornton LLP with over 25 years of experience in accounting and auditing. She acts a steward to the accounting and auditing profession at large by supporting young developing professionals, promoting quality work and ethical behavior, and establishing and reinforcing sound professional standards. As Deputy Chief Auditor, Maria is primarily focused on audit methodology and supports the establishment of policies and procedures to comply with auditing and attestation standards, including the development and review of letters, documentation templates, practice aids, and other guidance as well as learning materials. She interfaces with others on the implementation of new standards and the implications to methodology, and consults on various technical assurance-related matters across service lines. Maria is a member of the AICPA Auditing Standards Board and was the chair of the ASB's Risk Assessment Task Force.
Elizabeth Gantnier
CPA, CGMA
Elizabeth Gantnier serves as a Professional Practice Partner for various offices in the DHG footprint, providing accounting and auditing services to both privately held and publicly traded companies. In this role she provides support to engagement teams on technical accounting and auditing issues, completes second-level reviews, communicates new developments and monitors the quality of assurance services provided. As a partner in DHG's Assurance Innovation and Methodology Group, Elizabeth brings more than 30 years of experience to the table. She focuses on statistical audits and has been a National AICPA instructor on technical accounting and auditing topics, winning the AICPA Outstanding Discussion Leader Award multiple years. Liz is the immediate past Chairperson of the Small Firm Task Force Committee of the Center for Audit Quality, a two time past member of the SEC Regulations Committee, a member of the AICPA Peer Review Board and Chairperson of the Standards Task Force, Chairperson of the Auditing Standards Board's Other Information Task Force, immediate past chairman of the Maryland State Board of Public Accountancy, a two time past member of the Standing Advisory Group of the Public Company Accounting Oversight Board, and a past member of the Center for Audit Quality's Professional Practice Executive Committee. Before joining Dixon Hughes Goodman, Liz worked with a Big Four firm as a statistical audit specialist, IT audit specialist and as an in-house professional development instructor. She is also a former Vice President of Finance for a publicly held manufacturing firm in Chesapeake, VA. Most recently she was the President and Director of Quality Control for Stegman & Company.
Accessibility
The Association is dedicated to removing barriers to the accountancy profession and ensuring that all accountancy professionals and other members of the public with an interest in the profession or joining the profession, including those with disabilities, have access to the profession and the Association's website, educational materials, products, and services.The Association is committed to making professional learning accessible to all product users. This commitment is maintained in accordance with applicable law. For additional information, please refer to the Association's Website Accessibility Policy. As part of this commitment, this product is closed-captioned. For additional accommodation requests please contact adaaccessibility@aicpa-cima.com and indicate the product that you are interested in (title, etc.) and the requested accommodation(s): Audio/Visual/Other. A member of our team will be in contact with you promptly to make sure we meet your needs appropriately.
Cancellation Policy
View our Cancellation policy
here
Risk Assessment Under SAS No. 145
Select from the following options:
Jun 22, 2023
5pm – 7pm GMT
Jul 20, 2023
5pm – 7pm GMT
Aug 17, 2023
5pm – 7pm GMT
Price excluding sales tax
$142.00
Shipping cost and sales tax will be added later during checkout