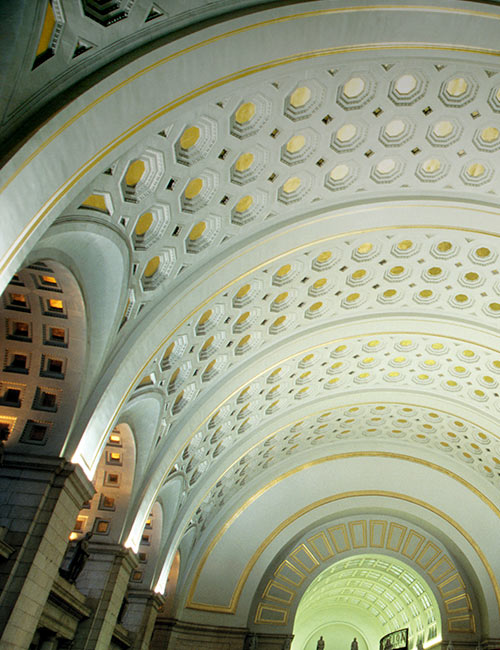 Updated Audit Primer: Auditing For-Profit Entities Receiving Provider Relief Funds (Rebroadcast)
Webcast
Updated Audit Primer: Auditing For-Profit Entities Receiving Provider Relief Funds (Rebroadcast)
Learn the latest developments with auditing for-profit entities that received Provider Relief Funds (PRF).
Do you have an AICPA membership? 
Log in
 to apply your member discount.
NASBA Field of Study
Auditing (Governmental)
Author(s)
Amanda Nelson, Chris Dutch, Lindsey D. Oakley
Product Details
HHS Provider Relief Funds audit requirements
This is a rebroadcast of a GAQC Web event from January 2022 relating to for-profit entities with funding from the Provider Relief Fund (PRF) and other HHS awards.
The COVID-19 pandemic led to an in influx of federal funding from the U.S. Department of Health and Human Services (HHS) to for-profit hospitals and other for-profit healthcare providers, and many of these entities are subject to HHS audit requirements which include options for either a single audit (or program-specific audit) or a financial audit under Government Auditing Standards.
This event will cover the GAQC's practice aid titled, HHS Audit Requirements for For-Profit Entities with Awards for the Provider Relief Fund Program and Other HHS Programs, and will walk participants through the following:
The types of for-profit entities subject to the HHS audit requirements and what the HHS requirements entail
A deeper dive into the financial audit option including an illustrative schedule and related notes that clients could prepare, as well as the appropriate auditor reporting
Other audit performance considerations
Best practices, tips and resources
Key Topics
Healthcare
Federal audit requirements
Yellow Book
HHS
Provider Relief Funds
Learning Outcomes
Determine the for-profit HHS audit requirements
Distinguish additional requirements for Yellow Book audits
Apply best practices and tips for HHS audits
Use resources and tools available from the GAQC and AICPA
Who Will Benefit
Auditors of for-profit healthcare entities
More Details
NASBA Field of Study
Auditing (Governmental)
Prerequisites
Knowledge of GAAS audits
Access
This is a digital product. With full paid access the content will be available to you for 3 months after purchase date.
Pricing
Do you have an AICPA membership? 
Log in
 to apply your member discount.
Group ordering for your team
2 to 5 registrants
Save time with our group order form. We'll send a consolidated invoice to keep your learning expenses organized.
Start order
Speakers
Amanda Nelson
Amanda is a partner in KPMG's Department of Professional Practice and in her role issues guidance to KPMG offices on not-for-profit accounting, performing audits under Government Auditing Standards, and performing Single Audits. She develops KPMG's training on not-for-profit accounting and Single Audits and is a frequent instructor for KPMG courses. Amanda also is involved in drafting KPMG's responses to the AICPA, FASB, FASAB, OMB, and GAO on proposed accounting and auditing literature. She serves as KPMG's liaison to federal agencies on Single Audit issues and other compliance audits for federal agencies. Amanda is a current member of the American Institute of CPAs (AICPA). She serves on the Executive Committee of the AICPA Governmental Audit Quality Center and various other AICPA task forces.
Chris Dutch
Chris is an audit partner and leads the not-for-profit technical accounting team in PwC's National Office, focusing on healthcare, higher education, and governmental entities. Chris has significant experience helping clients evaluate complex transactions, writing thought leadership, and leading a variety of different audit engagements, including extensive experience with Uniform Guidance requirements. She is a member of the AICPA Not-for-Profit Entities Expert Panel, Health Care Expert Panel, and Governmental Audit Quality Center Executive Committee.
Lindsey D. Oakley
CPA
Director, National Accounting & Auditing Assistant Director, Firmwide Government & Not-for-Profit Technical Coordinator, BKD.com Lindsey, a member of BKD National Not-for-Profit Group and BKD National Governmental Group, currently serves in BKD's National Office Accounting & Auditing Department, where she provides technical support to BKD auditors, implements new professional standards and performs concurring review on engagements.She also serves as BKD's firmwide government & not-for-profit technical coordinator. She joined the National Office in 2012 after working in the Springfield, Missouri, office where she provided audit and consulting services for not-for-profit organizations, governmental entities and real estate companies. Lindsey was a lead adopter of the AICPA's Advanced Single Audit Certificate Program. This certificate requires the ability to evaluate and analyze the core concepts related to client acceptance, engagement planning, engagement analysis, concluding an engagement and guiding principles for single audits at an advanced level as outlined in the AICPA Competency Framework: Governmental Auditing. Lindsey is a member of the Executive Committee of the American Institute of CPAs (AICPA) Governmental Audit Quality Center. She is also a member of the American Institute of CPAs and Missouri Society of CPAs. Lindsey is a 2004 cum laude graduate of Missouri State University, Springfield, with a B.A. degree in accounting and a 2005 graduate with an M.Acc. degree.
Accessibility
The Association is dedicated to removing barriers to the accountancy profession and ensuring that all accountancy professionals and other members of the public with an interest in the profession or joining the profession, including those with disabilities, have access to the profession and the Association's website, educational materials, products, and services.The Association is committed to making professional learning accessible to all product users. This commitment is maintained in accordance with applicable law. For additional information, please refer to the Association's Website Accessibility Policy. As part of this commitment, this product is closed-captioned. For additional accommodation requests please contact adaaccessibility@aicpa-cima.com and indicate the product that you are interested in (title, etc.) and the requested accommodation(s): Audio/Visual/Other. A member of our team will be in contact with you promptly to make sure we meet your needs appropriately.
Cancellation Policy
View our Cancellation policy
here
Updated Audit Primer: Auditing For-Profit Entities Receiving Provider Relief Funds (Rebroadcast)
This product is not available at the moment.